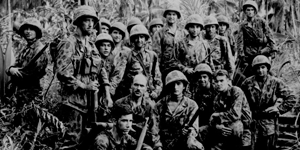 "Triumphant Spirit' is a cable television series that features the stories of a generation that fought and won the Second World War. The series was produced by Brookdale Community College. Each interview can be seen via the Library of Congress and Youtube. Directed by Brian Hemstreet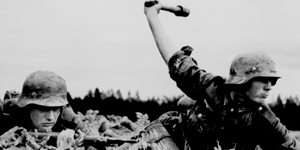 Presentations by knowledgeable speakers before organizations, clubs, school audiences. Seminars conducted by subject experts at locations desired by the host. Informative, educational trips for all ages conducted at home and abroad by tour guides. Guest speakers for public and private events & ceremonies.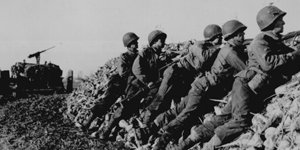 "The Longest Walk: The Story of the 116th Inf. Regt., 29th Inf. Division in Normandy, France, June 6 – July 18, 1944" The amazing story of the regiment's operations from D-Day to the capture of St. Lo, France, 40 agonizing days later, "the longest walk." The book salutes the contribution of the regiment to the Allied victory.
Learn about your past.
First hand accounts of World War II tell the story of what happened all those years ago.